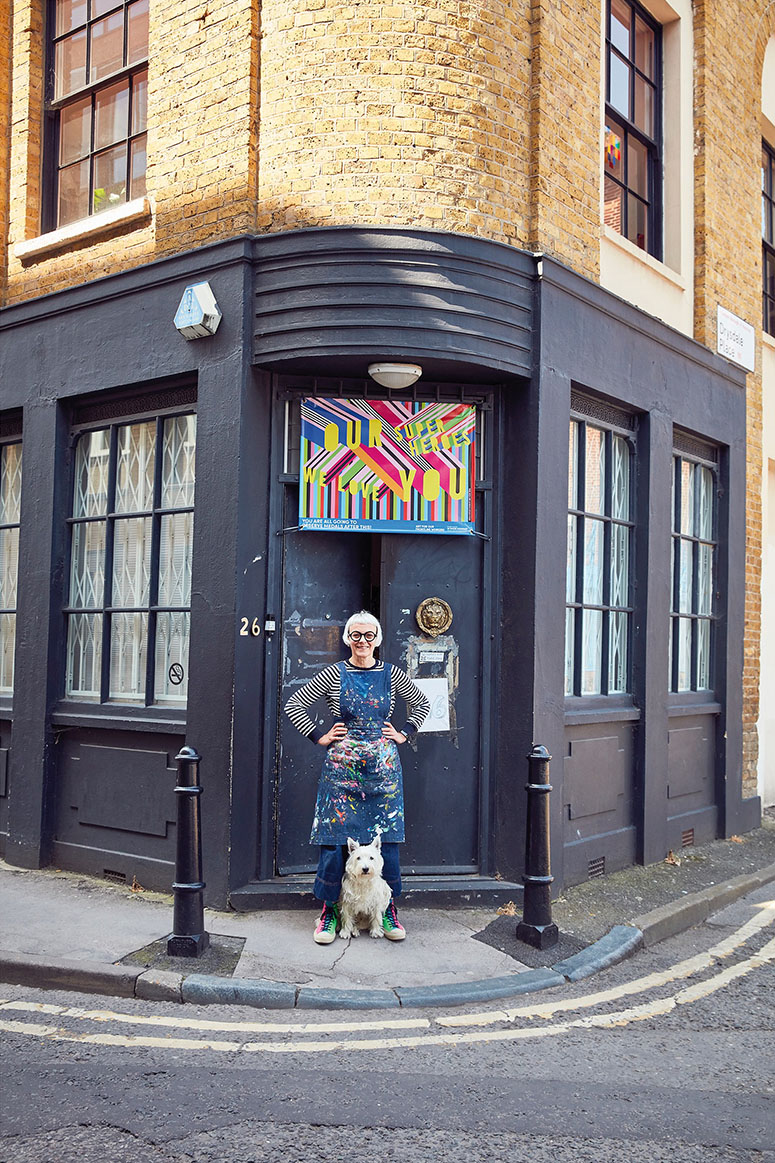 Elvis and me photographed by Mark Cocksedge one of his series of images taken during Lockdown called 'Two Metres Apart'. Mark asked us to be photographed by our front door with an item that's been a companion through lockdown.
I had to choose Elvis my 2 year 5 month westie 
He is constantly by my side.
We share our daily outdoor exercise together, recently running he is slightly faster than me…. 
He is super gentle and does not ask for much.
He is fantastic at alerting us when a delivery person comes to the door as our doorbell does not work.
He adores sunbathing on the terrace always in exactly the same position.
He is a joy to spend lockdown with.
He makes me smile.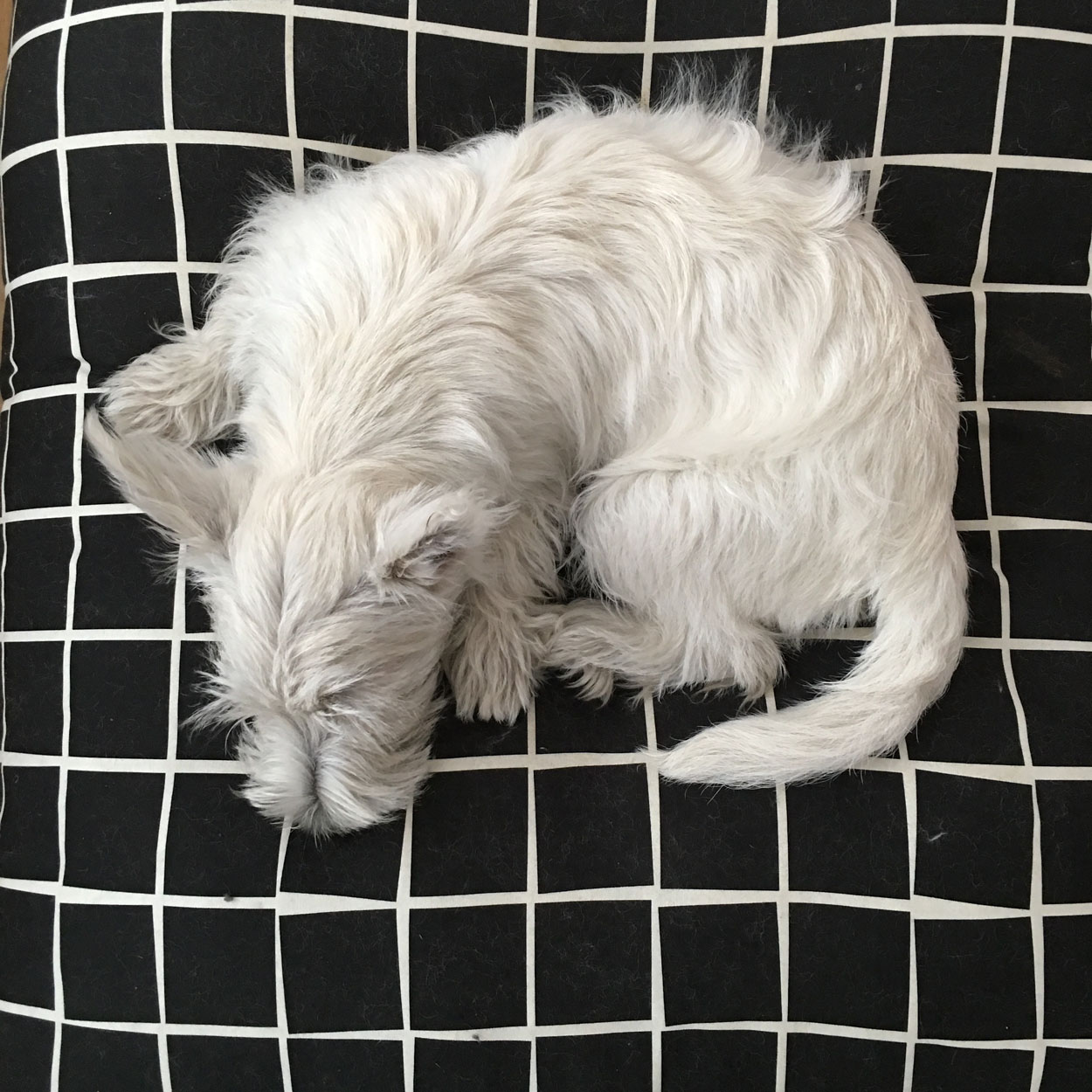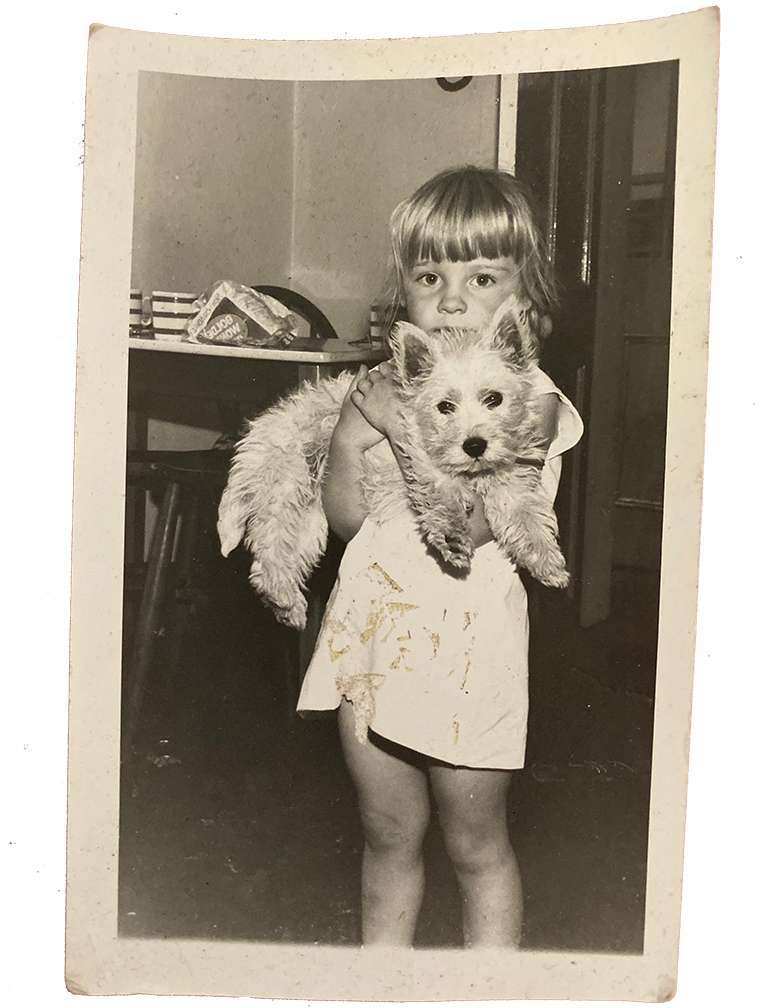 Me with our westie girl Callagg