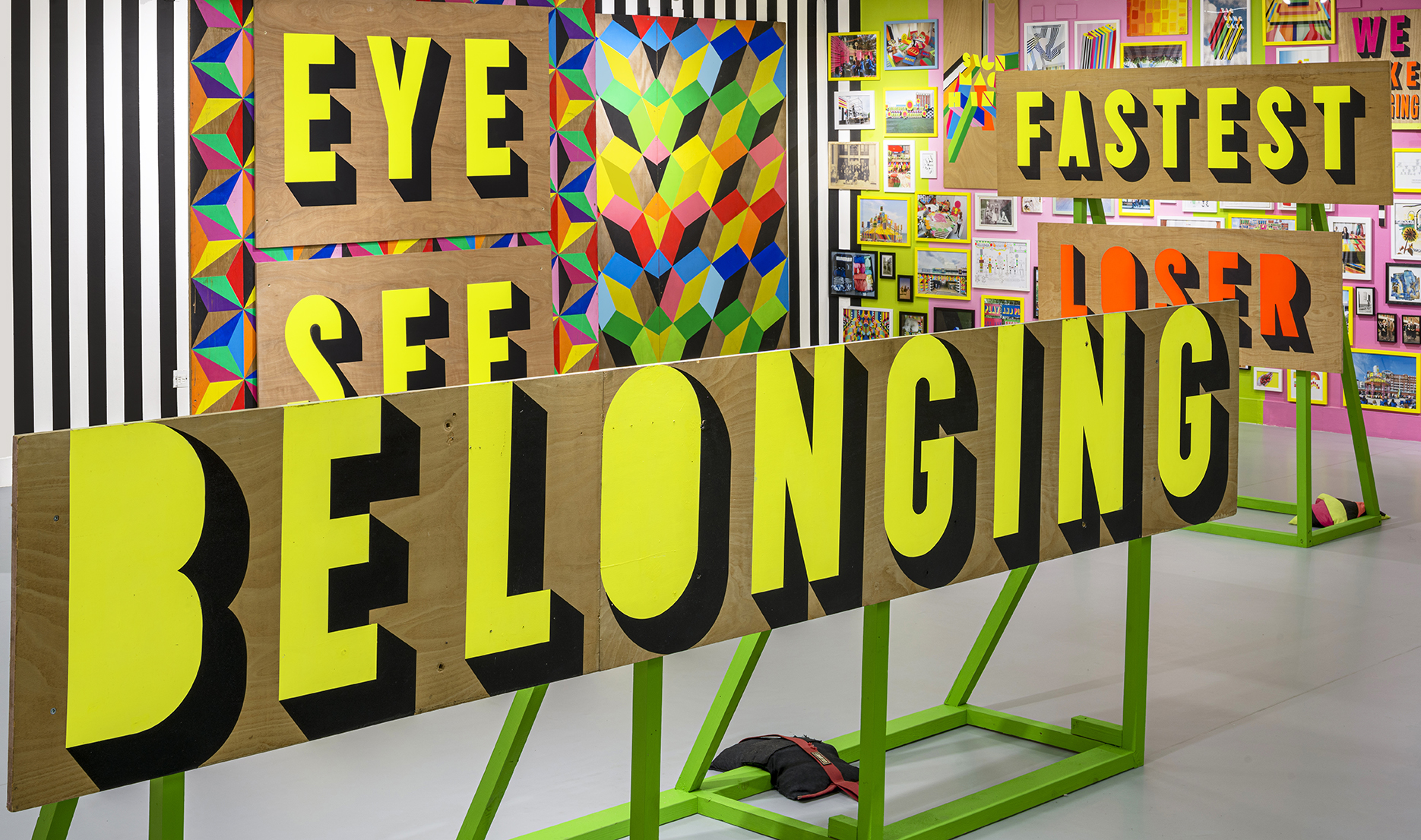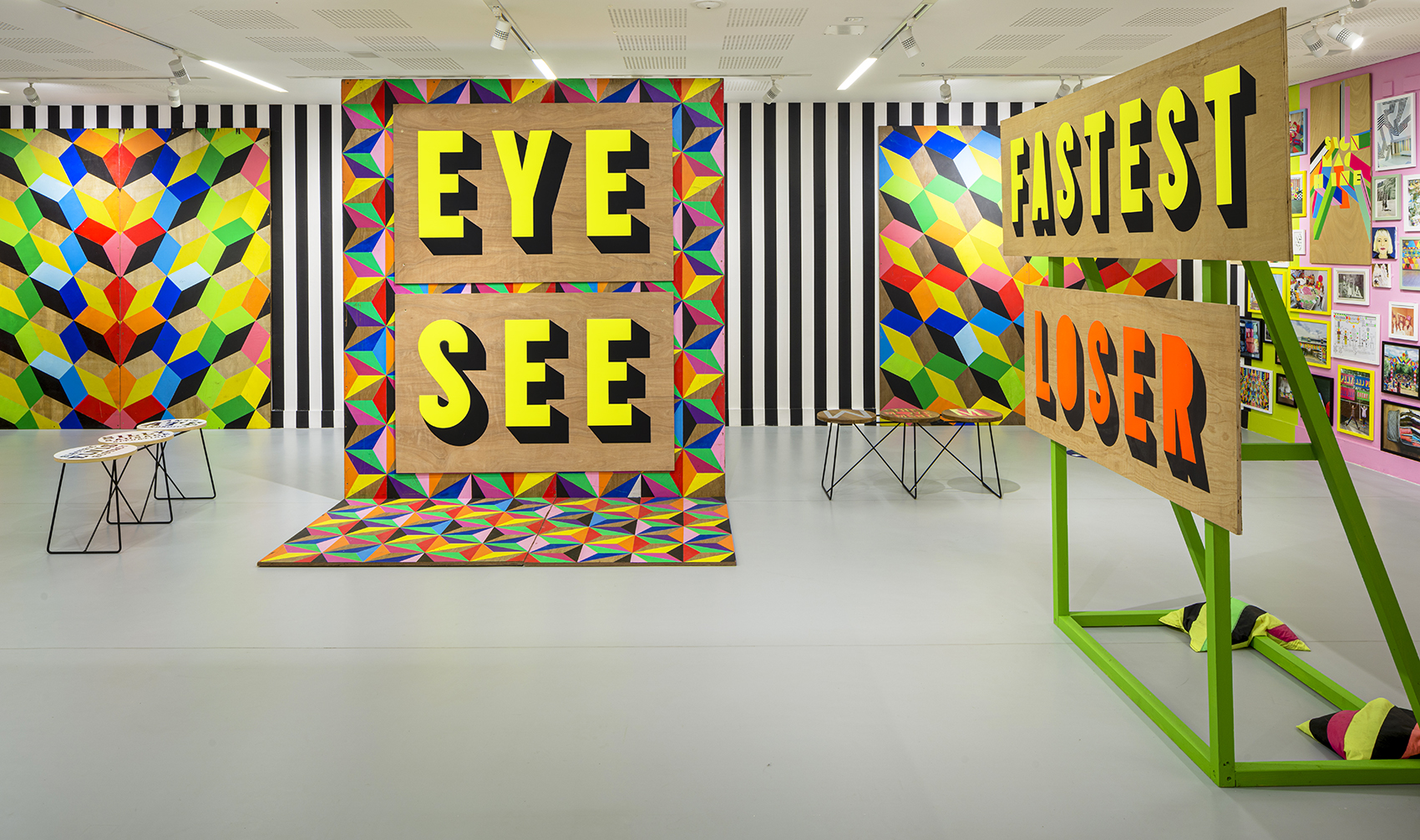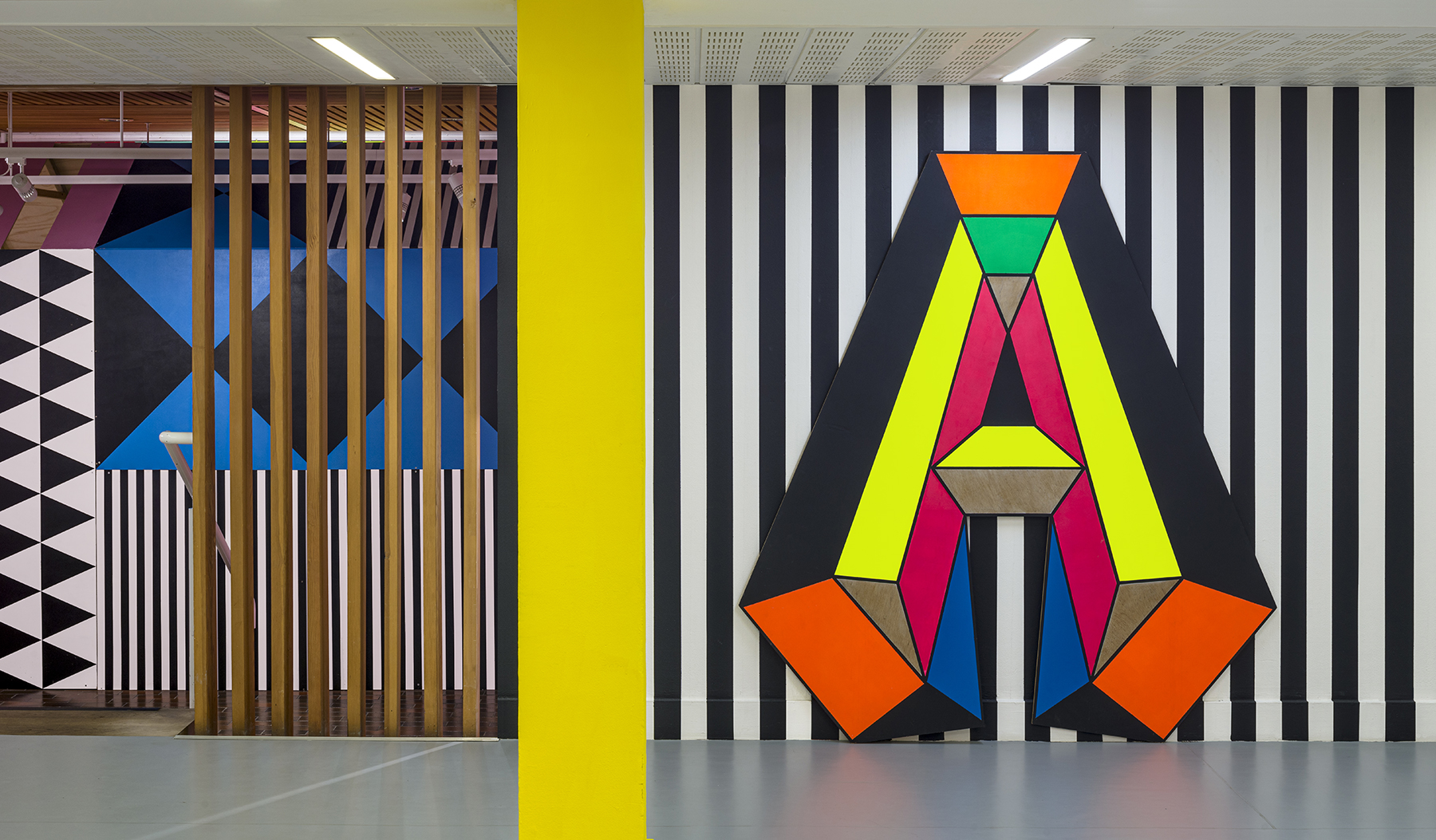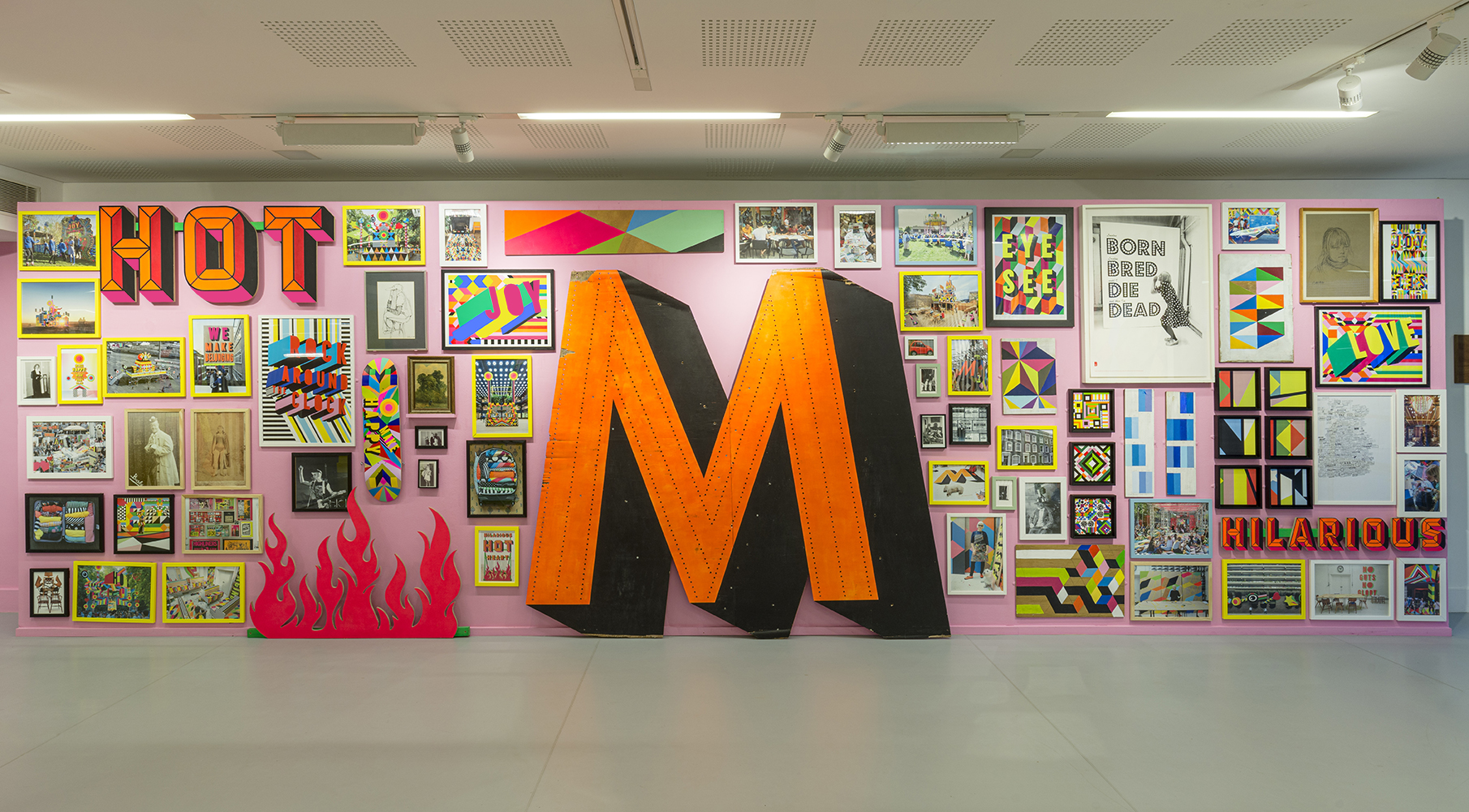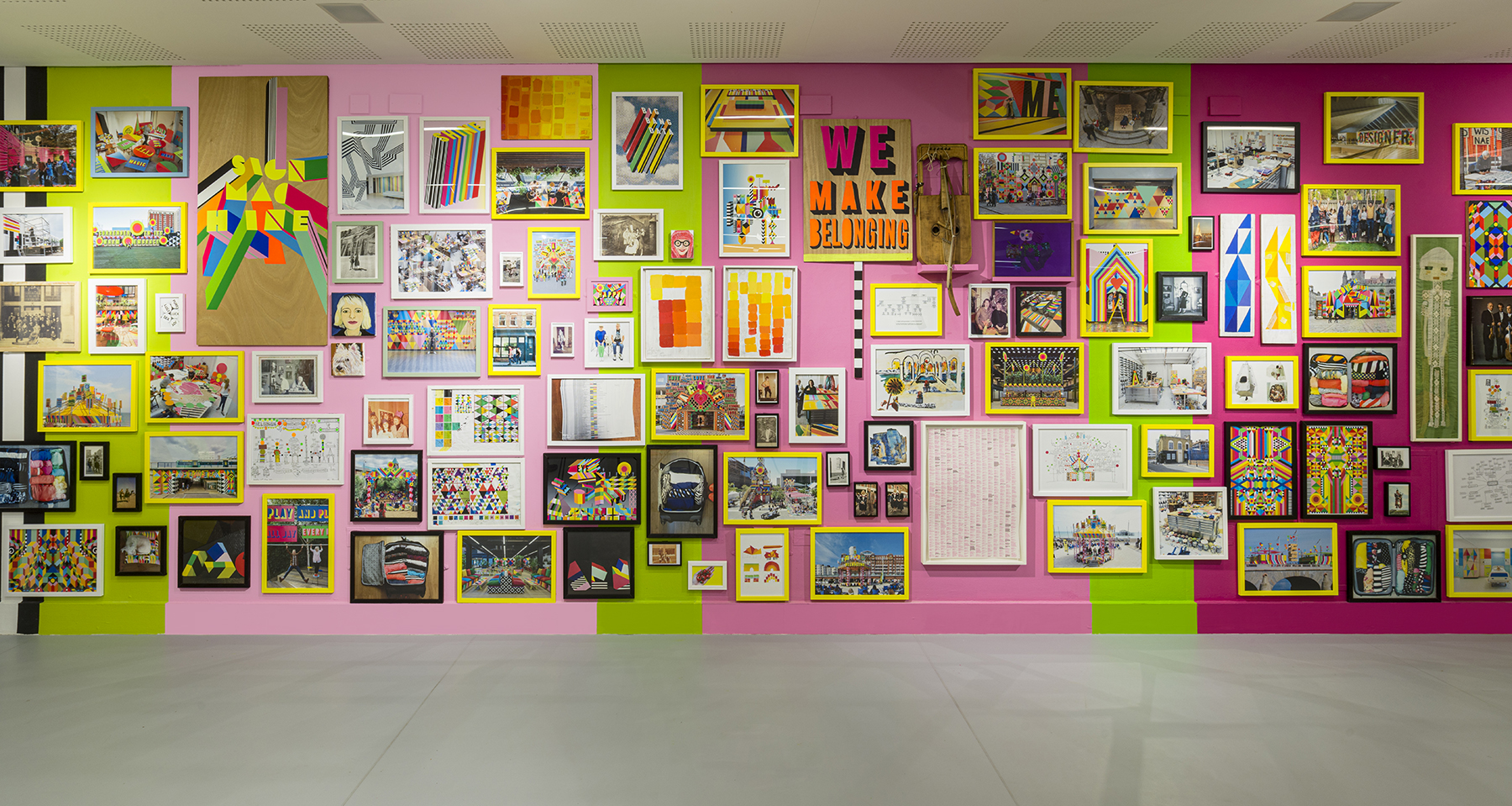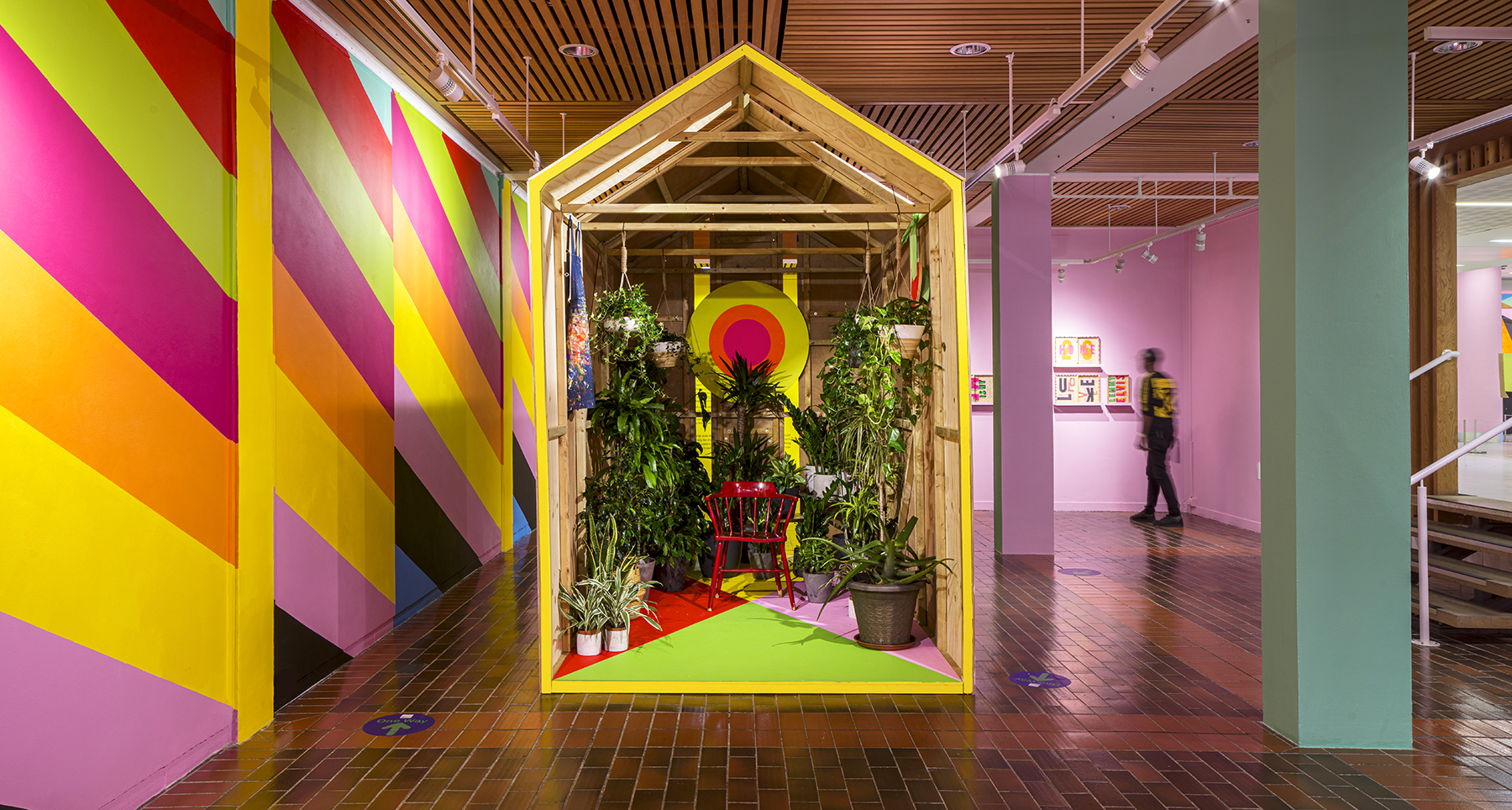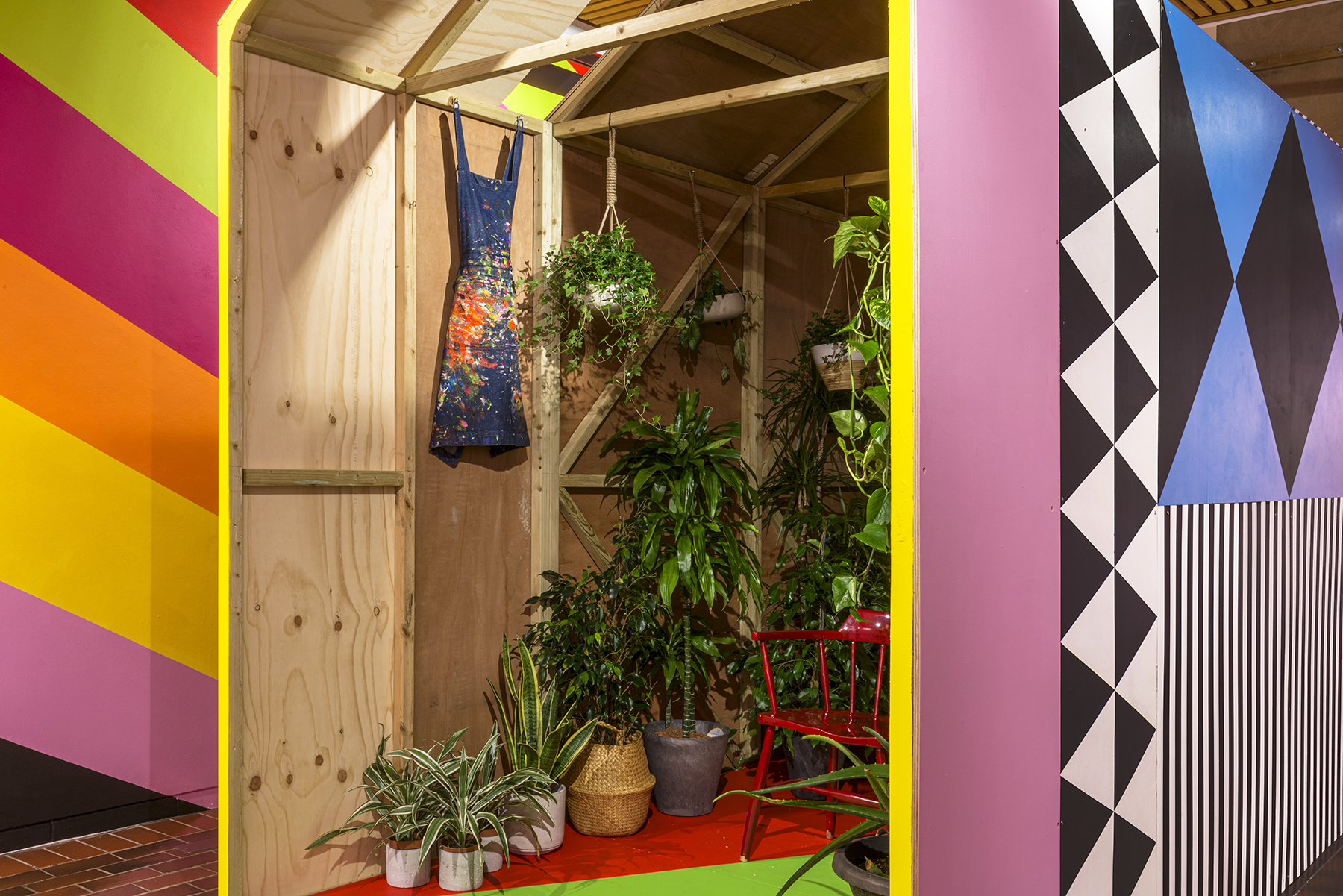 We Make Belonging
The Gallery, AUB, March 2020 
A personal exhibition 
by Morag Myerscough
(AUB Honorary Fellow 2012)
"I had an amazing upbringing and very much felt that I belonged to my family household, which consisted of my Scottish mum and grandmother, London dad, and two sisters (I am the middle child), and next door was my French grandmother, grandfather, uncle, aunt and two cousins in a very tight family unit living side by side in two terrace houses in Holloway, London, but when I was at school I found it hard to fit in and always had a feeling of being an outsider. This was incredibly strong when I left home. As I went to St Martin's in London, my hometown, I missed out on halls, so when I moved from home everybody had got their flats together. For 1 year I did live in a flat share, but it was a horrendous experience, so from the age of 21 to 30, I lived in bedsits on my own, as that is all I could afford at the time. I needed to find my own sense of belonging that I made for myself and eventually, at the age of 42, I found it in the form of my current building I live and work in with my partner Luke Morgan (whom I often collaborate with on projects) and (then Lemmy) now Elvis my westie dog. It gave me the freedom and space I had not realised was what I had been searching for all those years. Once I understood what Belonging meant to me, I wanted to work out how to make work that people could belong to, they were part of and they could own.
The use of materials are incredibly important in my work and I don't want to make things just for the sake of it. The structural pieces in the exhibition are made from reusing pieces of work from past projects, every piece has a story. The walls are filled with fragments from my life and how they weave into my work and appear at different times, the importance of layering and how life is not linear, how everything ends up being connected."
Curation by Sally Hope and Violet McClean, AUB
Huge thank you to the whole 'Gallery' team who built and installed the exhibition.
Exhibition Photographer
Gareth Gardner